2022 Newest Ice Platinum Big Power 808 Diode Laser Hair Removal
---
The Wise choice for hair removal
Ice feeling hair removal,suitable for whole body, KES patent, fast & comfortable
Five advantage Beautiful experience
1. Dual-channel cooling system for epidermal protection.
2. Japan Imported Double Filter prolong life time of handpiece.
3. Updated "U" shape handles becomes lighter and smoother, treatment smooth and depilate painless.
4. Combining "In-Motion" treatment with Sapphire contact cooling technology ,produce a rapid hair removal with painless .
5. Big Power 1200W, fast, efficient and comfortable
Unique Handpieces designed for various color of skin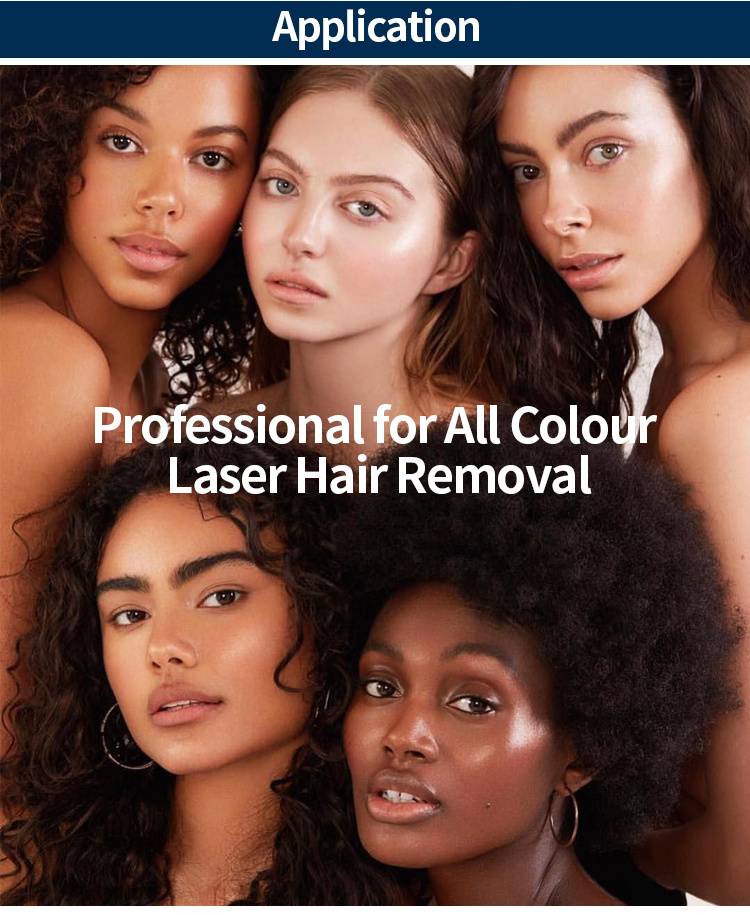 the theory of 808 diode laser hair removal treatment
The 808nm diode laser hair removal system uses the gold standard laser with a wavelength of 808nm. The semiconductor laser emits near-infrared light waves, which can penetrate into the root of hair follicle, heat the pigment therein and diffuse it to the whole hair follicle. It can not only damage the hair follicle accurately, but also cause damage to adjacent tissues and permanent hair removal.
diode laser hair removal treatment before & after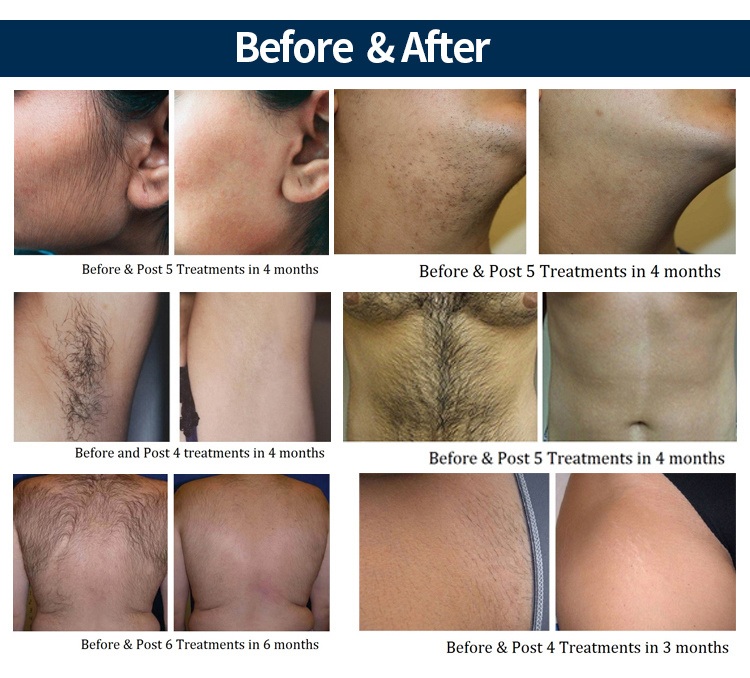 ---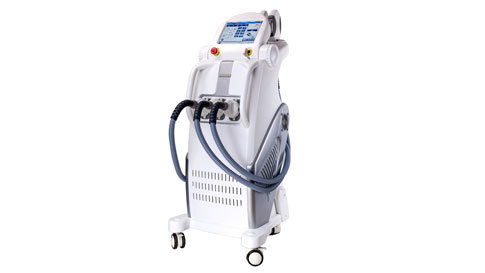 Medical Intense pulsed light Therapy Systems MED-140C+
CONTACT NOW