Nowadays Velashape Body Slimming Machine Is More And More Popular In The World Market
---
Women pay more and more attention to the problem of body shape, especially those women who have given birth. At the same time, there will be many small pieces of fat on the body, such as "butterfly sleeves" under the armpit, the "swimming circle" around the waist, the "small dough" in the abdomen, the "double chin" in the neck, etc. after the course of exercise and diet control, the body shape will be somewhat improved, but the orange peel structure still stubbornly stays on the hips and thighs, There is no sign of improvement.
You, who are strict with yourself, will certainly not tolerate this phenomenon, but how can you get rid of this distress and lose weight smoothly?
know more about velashape machine
el ō Svelashape is the only medical beauty instrument that has won FDA certification, CE EU safety verification and clinical research of 20 world-famous dermatologists for more effective diagnosis and treatment of orange peel lines and body shaping. According to the recent medical literature report (shoual2004), 65% of the orange peel structure can be well removed by using velashape body shaping and firming instrument, and the hip can be reduced by more than 3.2 cm on average. After 4-5 times of diagnosis and treatment, the circumference of all clinical practitioners became significantly smaller. After 8-12 times of diagnosis and treatment, most practitioners' cellulite was significantly improved, and the skin texture took effect immediately. After some diagnosis and treatment, the skin was immediately tightened, and the orange peel stretching impression could be improved.

know more about our velashape machine
Velashape slimming principle
Velashape body shaping and firming instrument uses the ELOS technology and combines the interaction of radio frequency and infrared light to generate heat energy. Through mechanical movement, it acts at a depth of 15mm under the skin, far exceeding the depth of action of other devices on the market. In addition, at the same time when the heat energy is transmitted, the mechanical movement is carried out synchronously, and the fat is also moved, making the skin more elastic.
Vela vera-e light slimming system uses infrared light energy (IR), radio frequency energy and skin vacuum negative pressure to effectively heat the subcutaneous structure, so as to promote blood circulation, accelerate fat metabolism, and finally achieve skin firming, reshape exquisite lines, and remove orange skin like lesions.
At present, velashape body slimming is particularly favored by many women. After treatment with velashape body shaping and tightening instrument, 65% of orange peel tissue can be effectively removed, and the hip has shrunk by an average of more than 3.2 cm. Of course, due to the individual differences of each person, there will be great deviation in the treatment effect, but countless clinical cases tell us that using velashape body shaping and tightening instrument can achieve the effect of rapid body shaping in a very comfortable treatment.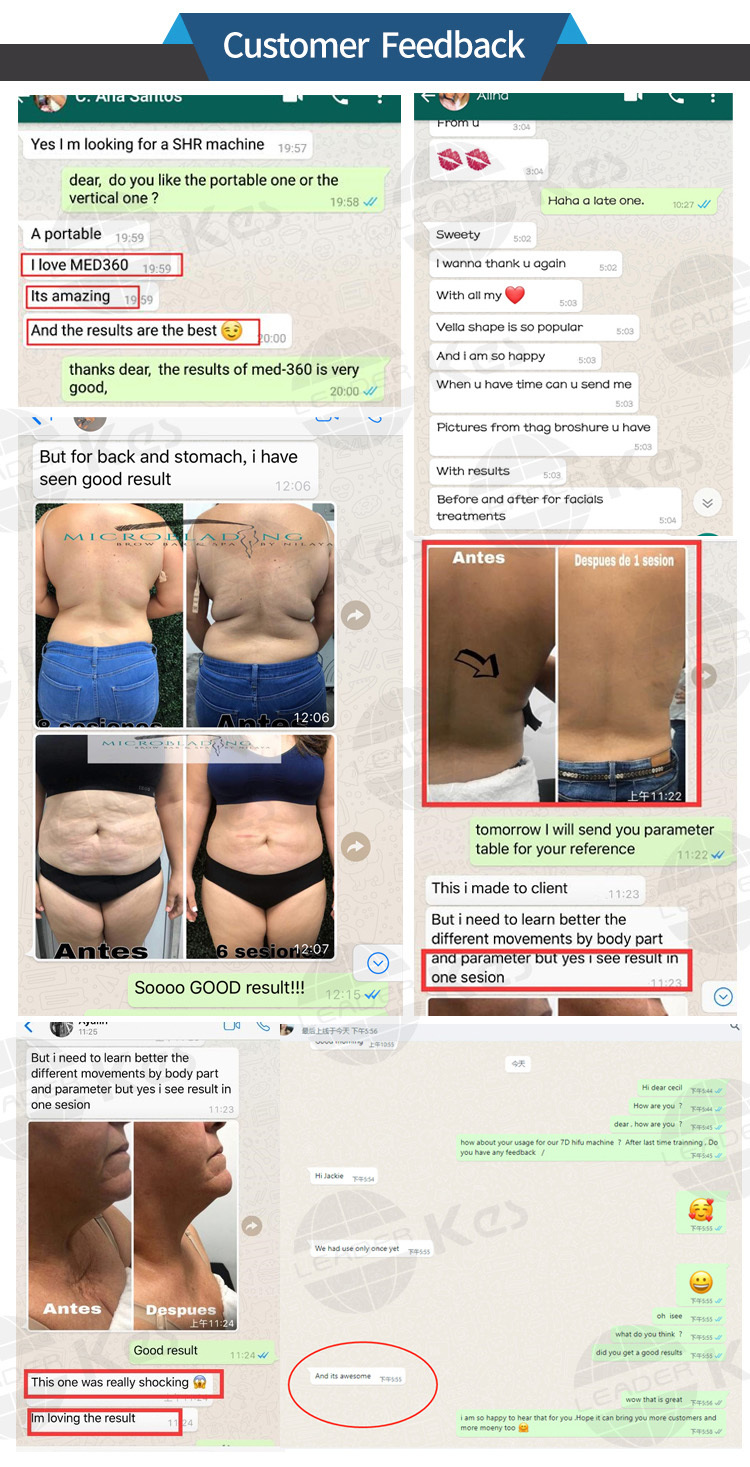 ---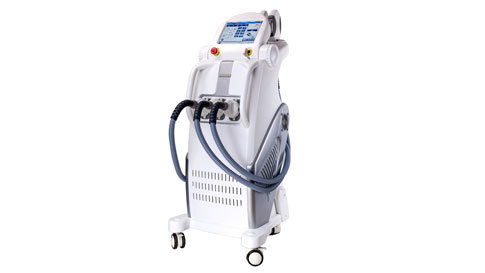 Medical Intense pulsed light Therapy Systems MED-140C+
CONTACT NOW