Analysis on current situation and development prospect of beauty salon industry in 2022
---
Analysis on current situation and development prospect of beauty salon industry in 2022
At present, the competition in beauty salons has reached a white hot level. The supply and demand of human resources is insufficient. Some small stores and stores without brands are really difficult to survive. What they lack is the education system, brand influence, systematic products and customer service, which need professional teams and talents to improve. However, the brand store has made sufficient preparations in these aspects and may develop into a leading role. Of course, it is feasible for small stores with difficult operation to join the chain of brand stores. This way is not to let the original operators out, but to let them hold certain shares, which are operated by the company and benefit from it. This way can make everyone achieve a win-win goal, which is a long-term plan.
The expansion of large beauty salons will become a trend of modern management. The polarization between the strong and the weak will bring opportunities and challenges to the beauty industry.
First of all, the beauty market will tend to be standardized in the future. The boundary between medical beauty and life beauty will be clearer and clearer, and consumers will be more rational. The second is branding. After the market competition intensifies, some beauty salons of small and medium-sized brands may withdraw from the market and form a new pattern through the re combination of the market. Thirdly, specialization. After consumer demand becomes more and more in-depth, many professional line manufacturers will refine their projects. In this case, there will be some blank markets, which is of great benefit to small and medium-sized beauty enterprises.
In addition, there is scale. It is a development trend that single stores become larger and small stores tend to be chain stores, so as to promote the long-term development of enterprises. The last is integration. Medical beauty and life beauty are combined to become a women's super club. This model is a good trend for future development.
With the development of society, people's living standards are also rising. It can be said that basically in developed cities, people's consumption ability is still very high, and people's requirements for life are also getting higher and higher. Therefore, beauty< salons are also a place for people to visit frequently. Therefore, they are very popular with female friends, especially those who are dissatisfied with their skin, have wrinkles and dark yellow on their faces, or have more acne. They can improve their skin conditions in the beauty salon.
According to incomplete statistics, there are more than 30000 medical and aesthetic institutions nationwide, and less than 5000 doctors have obtained the certificate of chief doctor of cosmetic surgery. A survey shows that from 2014 to 2020, the scale of China's medical beauty market has increased from 50.1 billion yuan to 179.5 billion yuan. The medical beauty consumer group is mainly young people, with the highest proportion aged 20 -25. The post-90s and post-00s are the main consumer groups.
What is the future investment prospect of the industry market? To learn more about the detailed analysis of the beauty salon industry, please click to view the report of Zhongyan Puhua Research Institute "2022-2027 China beauty salon industry supply and demand analysis and investment risk consulting report". The report conducts specific investigation, research and Analysis on various factors related to the industry, provides insight into the future development direction of the industry, the evolution trend of the industry competition pattern, as well as the technical standards, market scale, potential problems and the crux of the industry development, evaluates the investment value and effectiveness of the industry, and puts fo
---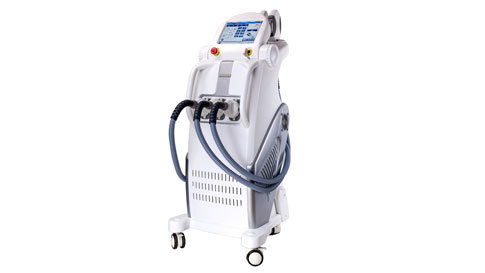 Medical Intense pulsed light Therapy Systems MED-140C+
CONTACT NOW