Newest 360° Five Handpieces Cryolipolysis Machine Launch Meeting
---
KES Newest 360° Five Handpieces Cryolipolysis Machine Launch Meeting
The launch of the latest 360° Freezing Fat Dissolving Device was held yesterday, bringing together a group of aesthetic and medical professionals eager to learn about the latest innovations in body sculpting technology. Cryocool, a pioneer in the field, has revealed its latest device, which promises to be a game-changer in the fight against stubborn fat.
The new machine uses a technique called cryolipolysis, a non-invasive method that reduces fat in targeted areas of the body. After the fat tissue in the target care area is sucked into the cooling probe, the cooling probe releases 360-degree surrounding cooling energy to act on the fat cells without damaging any surrounding tissues. This innovative approach ensures that only fat cells are affected by the treatment, leaving surrounding tissue unharmed.
The steady and powerful cooling energy of Cryocool triggers the natural cell death process called "apoptosis". This process results in the death of fat cells, which can be eliminated through the body's natural metabolic processes. Unlike traditional liposuction, which surgically removes fat cells, Cryocool targets fat cells and permanently removes them from the body.
During the demonstration, attendees were impressed with the device's results. The launch of Cryocool's latest 360° cryolipolysis machine has generated a lot of excitement among industry professionals who see its potential to become a key tool in their body sculpting kit.
One of the main advantages of this new device is that it reduces fat in a targeted and effective manner. Cryocool's 360-degree cooling technology targets the entire treatment area, thereby completely covering excess fat in the targeted area. Thanks to this new method, patients will be able to see a significant reduction in fat in the abdomen, thighs, waist and other problem areas.
In addition to its impressive efficacy, the new machine is highly user-friendly, making it accessible and intuitive to use by physicians and other professionals who may not have experience with cryolipolysis. Its streamlined design means it can be used anywhere, making it an ideal addition to any aesthetic clinic or medical practice.
Overall, the latest launch of the 360° CoolSculpting Machine was a great success and marks another milestone in our ongoing mission to provide patients with safe, effective and innovative aesthetic solutions. With the latest and greatest equipment from Cryocool, we are one step closer to achieving the best look and feel.
---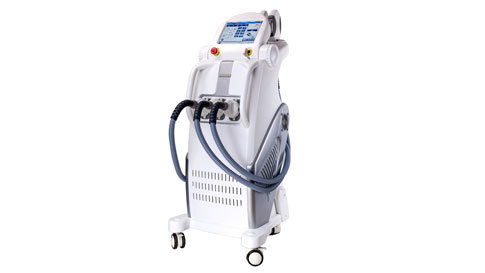 Medical Intense pulsed light Therapy Systems MED-140C+
CONTACT NOW