KES Attended COSMOPROF WORLDWIDE BOLOGNA
---
COSMOPROF WORLDWIDE BOLOGNA is the leading international exhibition focused on the beauty industry. Every year, professionals from all over the world gather in Bologna, Italy for four exciting days to showcase their latest products, exchange ideas, network with other experts, and discover new trends. From skincare to haircare, makeup, fragrances, and everything in between, COSMOPROF WORLDWIDE BOLOGNA is the ultimate platform for beauty businesses and enthusiasts alike.
One of the companies that attended the COSMOPROF WORLDWIDE BOLOGNA exhibition in March was KES, a global leader in beauty machines. KES has been a regular participant in major beauty expos around the world, including COSMOPROF ASIA, Derma Dubai, Guangzhou Beauty Fair, Beauty Eurasia, Inter Charm Moscow, Beautyworld Japan, and Professional Beauty India. With over 20 years of experience in the beauty industry, KES has been committed to providing quality beauty machines that cater to various needs and preferences.
At COSMOPROF WORLDWIDE BOLOGNA, KES introduced several new products that showed their dedication to innovation and excellence. These included the KES Skin Scrubber – a handheld device that helps exfoliate, cleanse, and rejuvenate the skin – and the KES Ultrasonic Cavitation machine – a non-invasive fat reduction treatment that utilizes ultrasound to break down fat cells in targeted areas. KES also showcased their best-selling products such as the KES Plasma Pen, KES HIFU, and KES IPL machines, which have been widely popular among beauty professionals and consumers worldwide.
During the exhibition, KES representatives had the opportunity to connect with other industry leaders and exchange knowledge and insights about the latest trends and developments in the beauty machines market. They also received valuable feedback from customers and potential clients, which helped them tailor their products and services to better meet their customers' needs.
---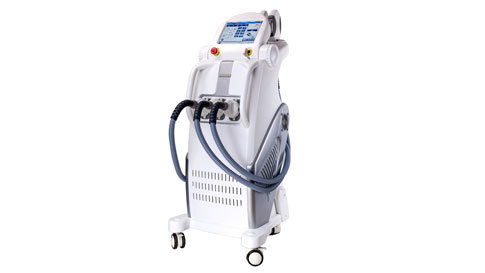 Medical Intense pulsed light Therapy Systems MED-140C+
CONTACT NOW