Does EMS sculpting work
---
Magnetic slimming is a new type of weight loss and muscle enhancement instrument. The use of this instrument can be used in gyms and beauty salons. Many people have doubts about whether magnetic slimming can really increase muscle.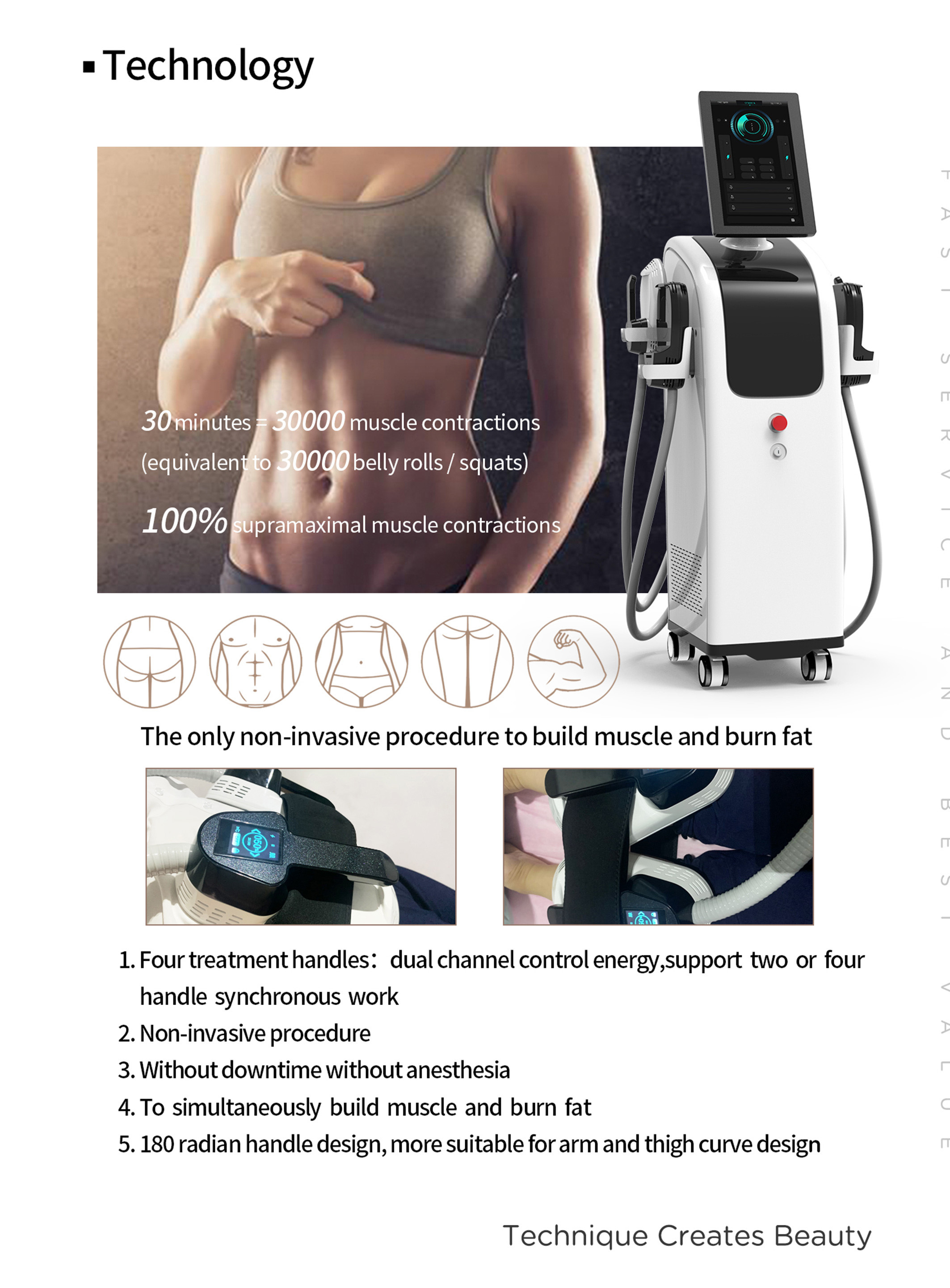 The appearance of magnetic slimming has solved many people's desire to lose weight and gain muscle, but is it really useful? Today we learn about magnetic thin! What is magnetic thin?
Magnetic slimming is an instrument for weight loss and muscle enhancement. It uses some hi-emt technologies to constantly expand and contract its own muscles, and carries out extreme training, so that muscles can be remodeled, that is, the growth of original fibers and the production of new protein chains and muscle fibers, so that training can increase muscle density and volume.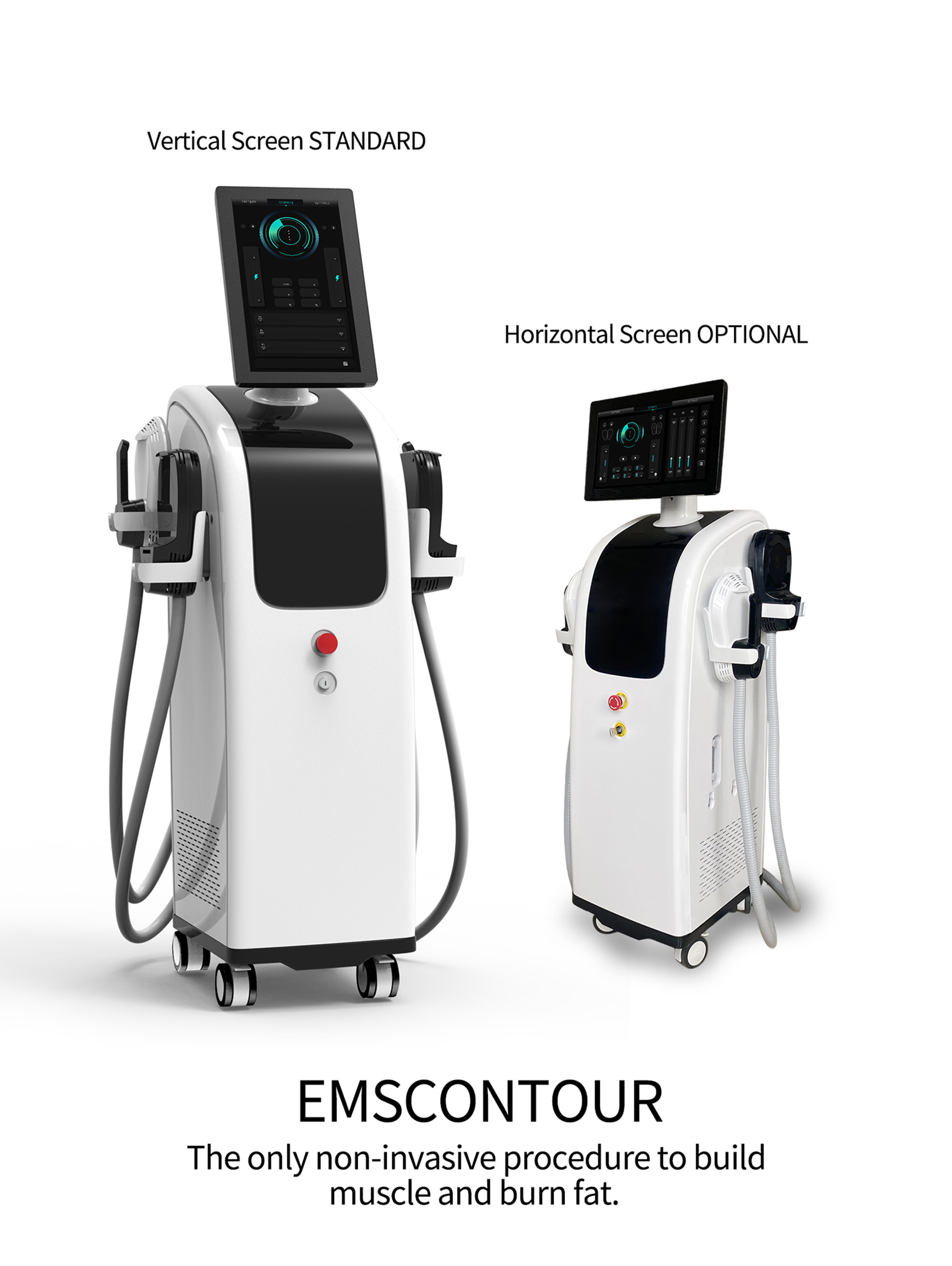 Muscle contraction can trigger a large amount of lipolysis, and fatty acids, triglycerides and fats are decomposed and discharged, and a large amount of fat is accumulated. Too high concentration of fatty acids will lead to fat apoptosis, which will be normally metabolized and discharged from the body within a few weeks. Therefore, magnetic slimming can strengthen and increase muscles and reduce fat at the same time.
About magnetic thin, the electromagnetic field of hi-emt can be used to target motor nerve cells and generate action potentials, which can directly stimulate muscle contraction. Therefore, it can "do exercise while lying down". The appearance of magnetic thin has solved the problem of many people who want to lose fat but don't want to exercise. Magnetic thin can let you have a vest line lying down.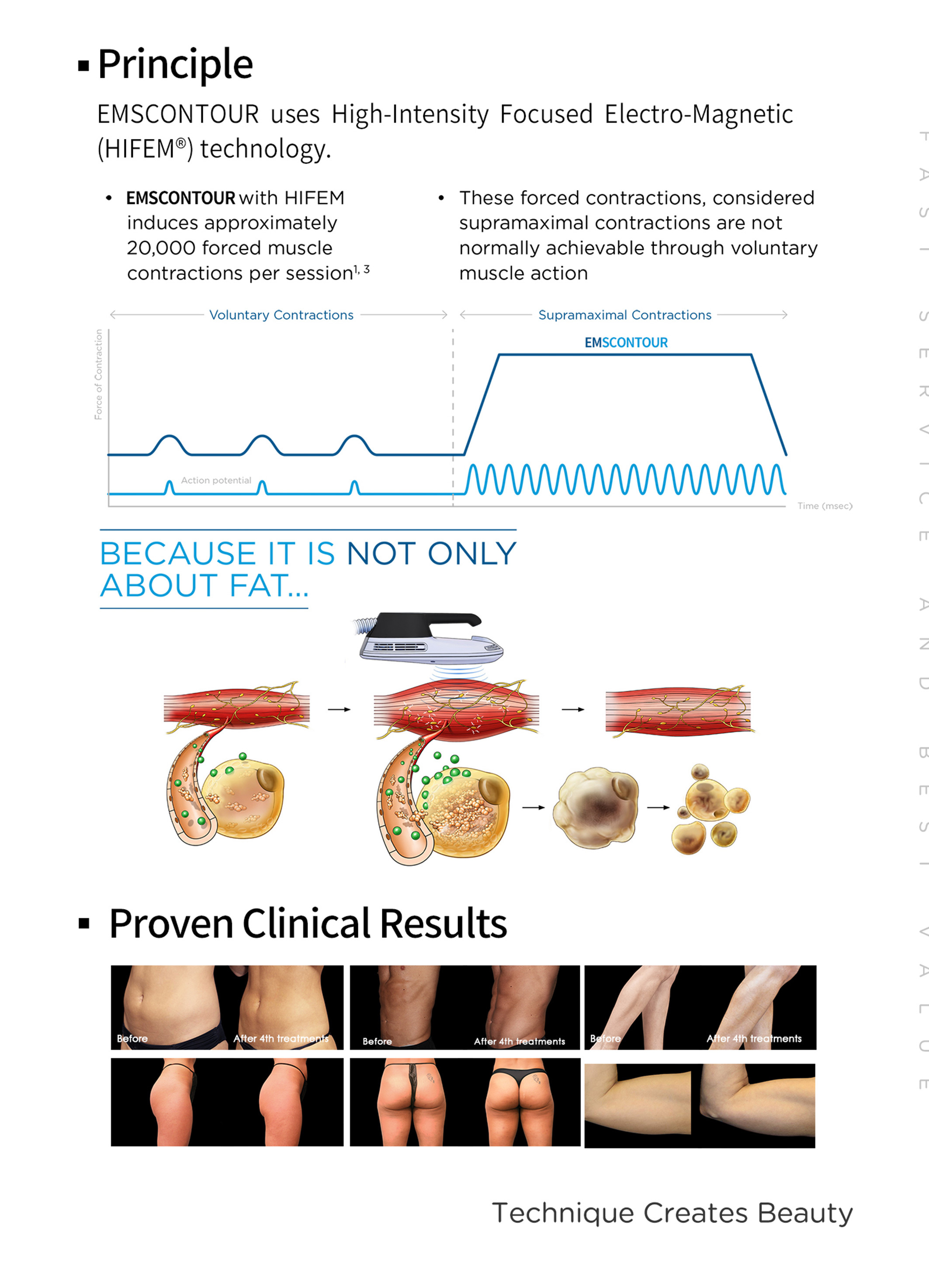 Many people have great doubts about the definition of magnetic thin, and don't know how to make a better choice. Magnetic thin is a relatively new way to reduce fat. For more girls who want to have a vest line, magnetic thin is a good choice, because girls don't gain muscle as fast as ordinary boys, and magnetic thin is an instrument that can quickly help girls to become vest lines.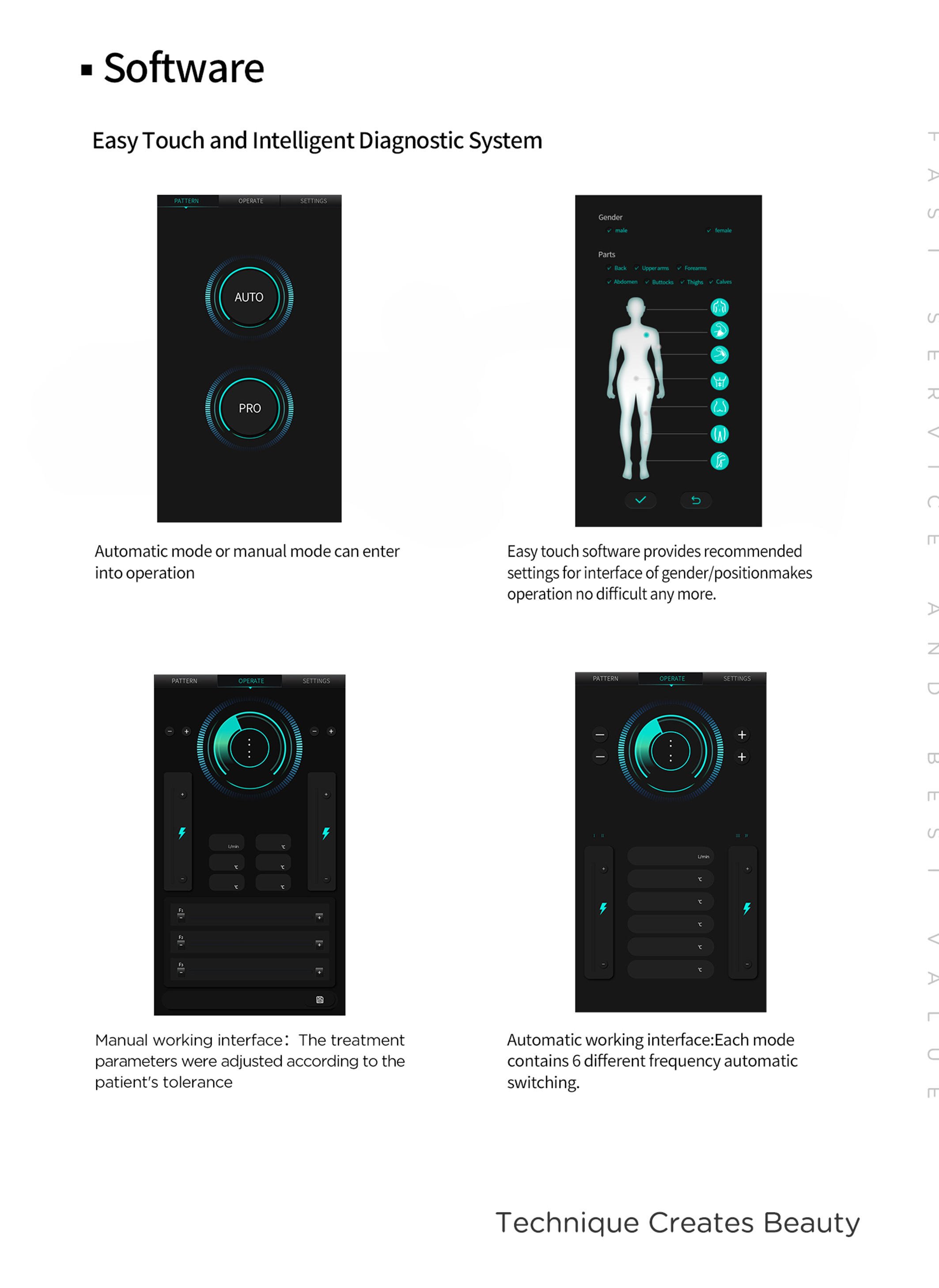 Magnetic slimming is also a popular weight-loss instrument in beauty salons in summer. The demand for weight-loss instruments in summer is longer than usual. Choosing magnetic slimming can enable your beauty salon to add new weight-loss items in summer. Magnetic slimming is not friendly to beauty salons, but also suitable for gyms. Many people go to gyms to increase muscle. Magnetic slimming can just provide professional help to beauty salons, so that those who have finished exercise can have a rest. Magnetic slimming can solve the problem of muscle growth faster!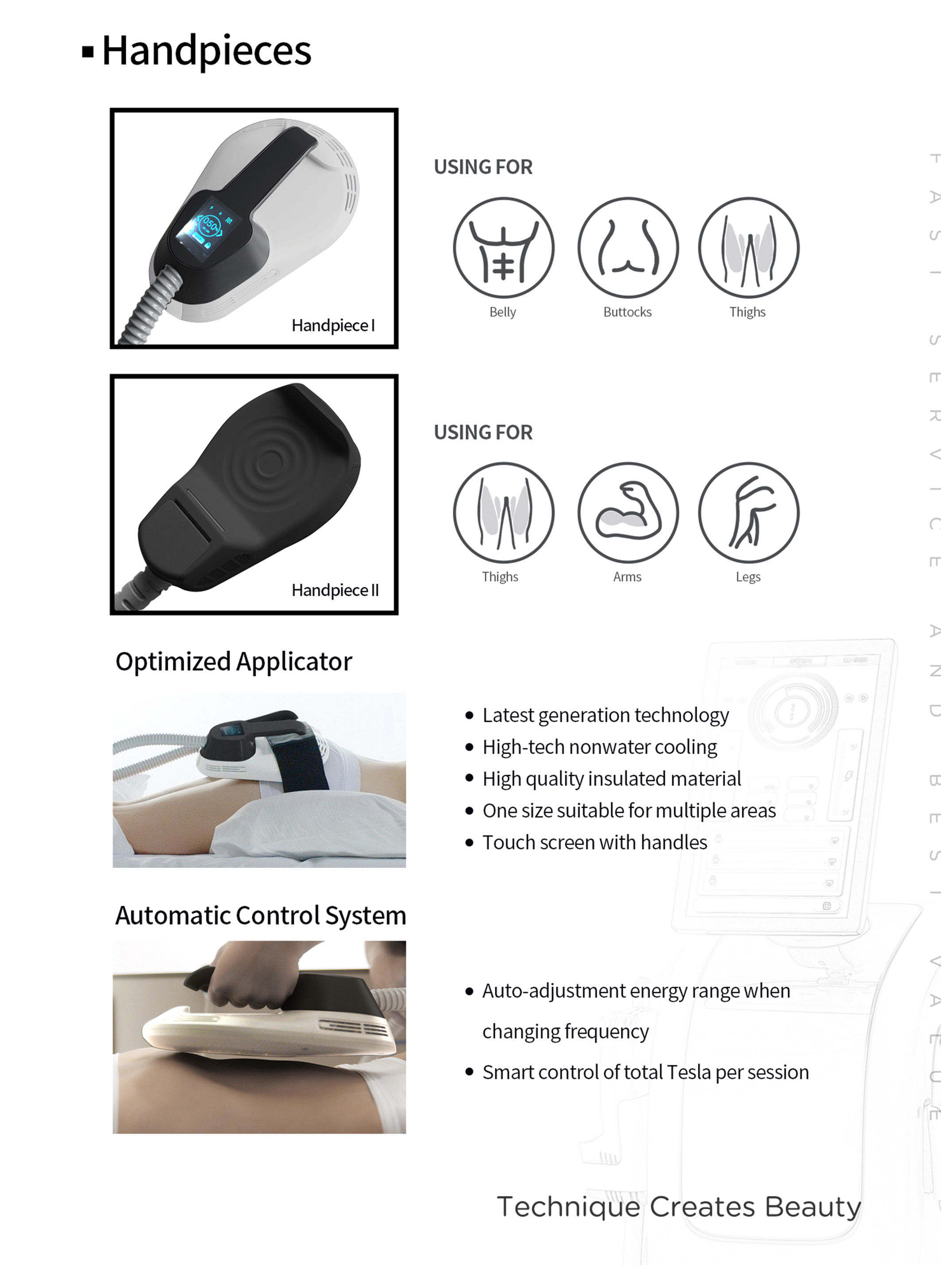 ---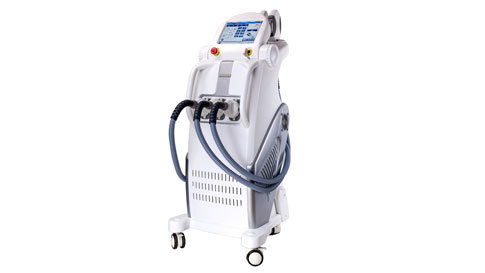 Medical Intense pulsed light Therapy Systems MED-140C+
CONTACT NOW