cryolipolysis machine is popular in Spring
---

Coolsculpting is not a new type of cosmetic procedure, but it is becoming more popular.The procedure itself is very simple and involves freezing the excess fat and then removing it.Essentially frozen fat dies and is therefore eliminated.
This treatment is called cryolipolysis and is FDA-approved to remove fat pockets in specific areas of the body.Although this is a well-known non-surgical fat removal procedure, it is not recommended for severe overweight.The FDA only recommends CoolSculpting on certain areas of the body, such as the chin, arms, flanks, abdomen, and buttocks.
These fat cells do not respond to diet and exercise.Weight has nothing to do with this phenomenon because a person may be thin but have these stubborn fat pockets.Everyone is born with a certain number of fat cells and of course a different metabolism.Fat cells are inherited, so the only way to get rid of these types of fat deposits is through non-surgical methods.
For many years, liposuction was the method of choice for removing fat cells.However, what is commonly referred to as liposuction or "Lipo" is a surgical procedure that uses a tube and a vacuum to suck fat out of body parts.However, liposuction is a surgical procedure that may have more serious side effects and therefore greater risks than non-surgical CoolSculpting®.With liposuction, the risk of complications is higher, as invasive procedures always carry more risks, and of course more recovery and more downtime.
No downtime and few side effects.Mild redness and tenderness may occur for a few hours, but CoolSculpting® by itself allows the individual to return to normal life immediately after surgery.No pain or any incision of any kind is involved.During the procedure, people usually either sit or lie down and can read, text or just relax and meditate.Hygienic conditions do exist, but in normal clothing as fat freezes through a layer of clothing.
If there are many fat pockets in different parts of the body, several sessions may be required, and consultation with a beautician or doctor who performs fat freezing is recommended to ensure quality results.However, fat pockets usually don't come back, others develop as an individual ages.
While there is no actual pain, there will be some minor physical discomfort, such as a tugging or pulling sensation, and there may be some cramping in some parts of the body.Of course the treated area will feel super cold because the fat is being frozen, but all this discomfort will go away quickly.Also, the area being treated can eventually become completely numb due to the freezing effect of the surgery.
Afterwards, there may be some mild redness or brief soreness, but these are very mild sequelae that don't last long, maybe a few hours in most cases.There is a significant difference in the areas treated immediately after treatment, as the bulges of fatty deposits do disappear quickly.It depends on how big the fat pockets were before treatment with CoolSculpting®, as some people have very small bulges and others have very large fat pockets.Again, genetics plays a role in the total number of treatments and the results achieved.
Of course, pregnant women and certain medical conditions will preclude surgery.This must be discussed before the CoolSculpting® program.Still others have an allergic reaction to the procedure, and if this happens, the reaction usually goes away on its own, but honest providers won't recommend other courses of treatment.
Medications will also be discussed during the pre-surgery consultation, and any other prior surgical or medical concerns should be disclosed, as while CoolSculpting® is relatively safe, there are a small percentage of adverse reactions that significantly require surgery.Providers of exceptional nature will explain all impacts and of course expectations prior to any procedure.
According to The New York Times, there were approximately 16 billion CoolSculpting® procedures in the United States alone in 2019.This doesn't take into account the number of programs executed globally, so apparently this is a very popular program.Every year, technology is also advancing, and changes in machinery do add value to consumers.Faster and faster procedures continue to break out for fat freezing.
Whole individuals across the globe are now seeking to look healthier and fitter, and CoolSculpting® can be done in a few sessions.Of course, this procedure is no substitute for proper diet and exercise, and staying in shape is still crucial.
The only way to determine the fee is to consult a certified practitioner.Since everyone and every part of the body is different, face-to-face counseling is a must.It's also more affordable than others in some parts of the world.In-person consultation is also required, as some overweight individuals are advised to lose weight prior to this procedure.
Results are better when individuals are at or near their ideal body weight.Especially in warm weather, specials abound, so it can be traded at discounts that keep costs down.CoolSculpting® is a cosmetic procedure so clients can adjust their needs and budget accordingly and treat different areas at different times.As with all medical and cosmetic procedures, the more advanced the technology, the more the cost may increase, however, completing the procedure in a cost-effective manner does require due diligence and research and good timing.
---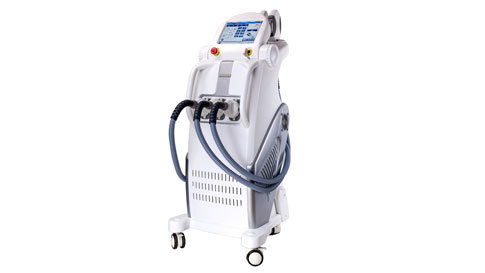 Medical Intense pulsed light Therapy Systems MED-140C+
CONTACT NOW