The 2021 annual meeting ended successfully
---
On February 3rd, the 2021 summary and commendation and the 2020 New Year's Eve were successfully held at the KES factory.
Feb 3rd, is the beginning of the spring according to China's twenty-four solar terms. KES held the 2020 summary and commendation meeting. The leaders and all employees of the company attended the meeting.;
Mr. Chang first took us to review events in 2020 and affirmed the hardships that everyone has gone through; then, chairman of the board Mr. Jiao made a grand vision for the development of the company and the construction of the talent team of the employees. And prospects, this also strengthened the confidence of each of our KES people to struggle; finally, Mrs. Liu explained the welfare policies and evaluation standards during the Spring Festival, which played an important role in employee motivation.
Mr. Jiao Wen, the chairman of the board awarded the bonus to outstanding employees, the bonus was mainly to encourage most of the backbones and employees who work hard and love their jobs. Enterprises and employees are a community of shared destiny, and employees' dedication and company are inseparable on the way of enterprise growth.
In 2021, let's join hands with KES, make progress together, and create the future of KES and ourself! I wish you all a prosperous business and a happy Chinese New Year !>
---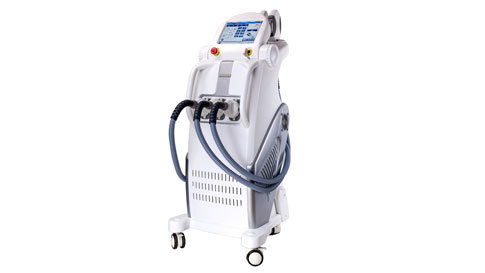 Medical Intense pulsed light Therapy Systems MED-140C+
CONTACT NOW